VTFOA Indoor Season TF Info | VPA TF Rules | Vermont High School Track & Field Records - Outdoor | Indoor
OUR SERVICES
We are using solar to power our equipment when possible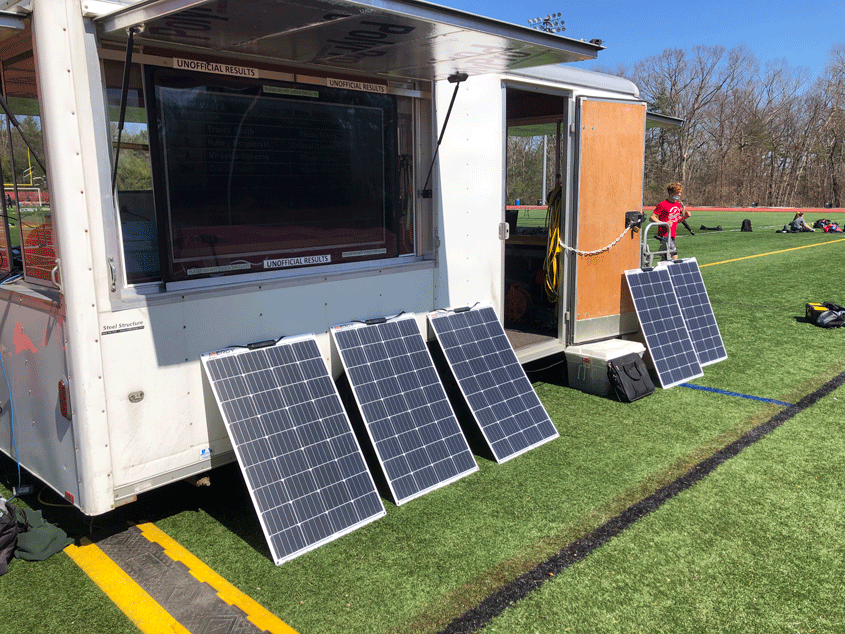 WE HELPED time the 2014 London Marathon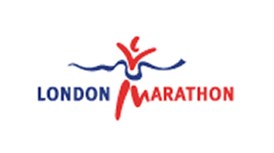 PERSONNEL
Pavel Dvorak, founder, owner, former TF & XC Run Coach & PE Teacher
Thomas Dvorak, senior partner, business analyst, TF coach
Travis Kupiec, technology & computer specialist, USATF certified official
Lida Dvorak, financial officer
Ian Carroll, former TF Coach
TIMING SYSTEMS
Main IPICO Elite Chip Time Reader and Backup IPICO Elite Chip Time Reader - instant athlete identification using RFID (Dual Frequency) technology in combination with
Finish Lynx Timing Camera and Backup Timing Camera with 1/1000 sec. accuracy for visual record (photographic evidence) of every athlete place determination in combination with
Identilynx (Front View) Finish Line Camera – Digital full frame head-on video (time- synchronized with Finish Lynx camera) for easy every athlete number and team affiliation identification and finish line You Tube video posting
IPICO Elite or Lite Readers for splits times or chip timing backup with portable battery backup
Choice of Re-usable, Disposable Chips or Multisport chips, straps and chip collecting/sorting setup at the Finish Line (if needed)
Manual Timing with TimeMachine TX Flying Fleet and Barcode Scanner and Seico Printer Stopwatch for Manual Backup Timing
Race Director Database software for Road Races, Bicycling, Cross-Country Running Meets, Biathlons, Triathlons and Cross Country Ski Races.
Hy-Tek Track Meet Manager Software for Track & Field Meets
RESULTS
60 inch LCD TV in outdoor enclosure for results display
Live Team Scores and Individual Results for Cross-Country Run Races
MicroGraph (LED) and Dactronics wireless displayboards
Printed and Online Accurate Unofficial Live Results availability during the race/meet (Verizon or AT&T Wireless Service Required)
Results Board for Hard Copy Results Posting
Web Site Official Results Posting within minutes after the race/meet
Mobile Live Results
QR Codes/Individual ID Labels (link to personal results)
Cross-Country Run Live Results and Team Scores - displayed instantaneously on TV
Cross-Country Run NCAA (required by Rule 8.6.2b) & NFHS (recommended - 2016) Finish Camera Place Verification for all finishers with a one-tenth second or less differential.
EQUIPMENT
Trailer to House Timing Equipment with 360 Degree View
Wireless Scoreboard at Finish Line
Finish Line Inflatable Arch 22 feet wide, 12 feet tall or
Two Finish Signs 12 ft High
Two Start Signs 12 ft High
Safe Finish Line Chute Setup (16 feet wide) for pavement or grass
Power Line Protectors and Extension Cords
Traffic Cones and Stop Signs
EZ-UP Tents
Uninterrupted Battery Power Supply Units for all Cameras and Computer/Timing Equipment
Two Generators for Power Backup
Announcer Wireless Audio/Speaker Amplifier and hand held portable Amplifier
Wireless Start Sensor with 1/1000 sec. accuracy with Starting Gun / Air Horn / Bell
Commercial grade walkie-talkie communication system
ADDITIONAL TRACK & FIELD & CROSS COUNTRY RUNNING EQUIPMENT
8 Handheld Computers for Field Event Results Input
Automatic Wind Gauge for required track events, and required jumping events
Wireless Network/Router for Field Event Results Transmission
Certified Officials Staff
Live Cross-Country Individual Results and Team Scores (Overall, Age Groups, by Gender, by Team) printed within 60 sec. after the last competitor finish
Complete School Cross-Country Running Meet Administration (Team envelops, Rosters, Bibs and Chips, Wire Ties, Meet Instructions)
Design Consulting for Track & Field Facility and Cross-Country Course
Please visit our Vermont HS Track & Field and Vermont HS Cross-Country Running pages for results and history of races and meets we timed.
| | | |
| --- | --- | --- |
| | | Copyright © 1997-2023 802 Timing |